Prosciutto Producer and Stancija Bursic – Istria
Come and taste the Istrian cuisine – try homemade products of Prosciutto Producer and Stancija Bursic, and other Istrian producers of the indigenous Istrian food.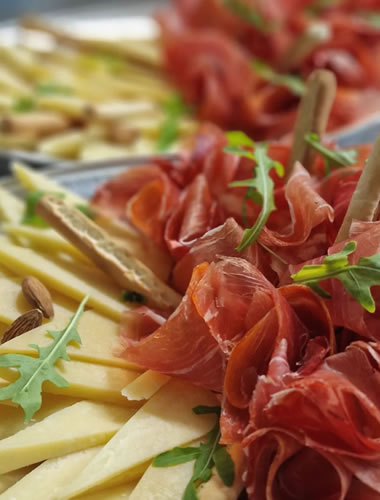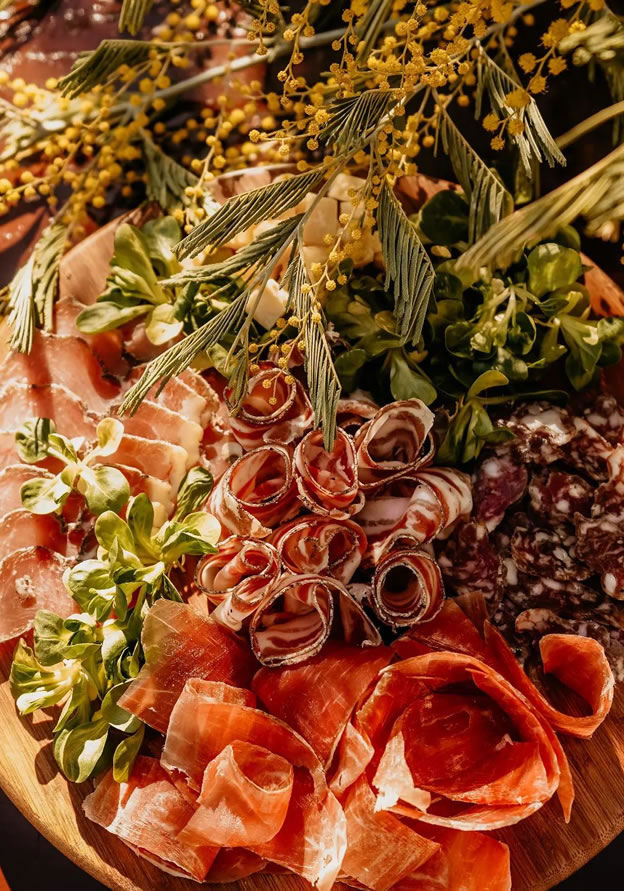 Aperitifs and starters
Biska (mistletoe brandy), medenica (honey brandy), liqueurs, pancetta and prosciutto, homemade cow and sheep cheese, Istrian olives...
Hot appetizers
istrian homemade minestrone, various soups
Main courses
Home made sausages with sauerkraut, gnocchi, fuzi and makaruni (home made pastas) with zgvacet (type of stew) with chicken, beef and boskarin (traditional Istrian cattle), homemade pasta with prosciutto stew, polenta with olive oil and prosciutto, roasted meat with potatoes...